The historic Trans-Atlantic slave trade was one of the most heinous crimes against black people, resulting in the eviction of millions of Africans.
Between 12 and 15 million Africans were transported from Africa to labor on plantations in the Americas as a result of the trade. After the Portuguese began exploring the West Coast of Africa in the 15th century, the slave trade began.
As the desire for slaves in Europe grew, chiefs and traders participated in conflict and raids that resulted in the capture and enslavement of a large number of people.
During such raids, people of various ranks, including royals and scholars, were seized and sold into slavery. Among them are these African scholars who, despite being slaves, stayed committed to their Islamic beliefs.
Salih Bilali
During the Trans-Atlantic slave trade, Salih Bilali was one of several Muslim academics enslaved in the United States of America. Salih Bilali, sometimes known as Tom in some sales records, was born in Massina, Mali, along the Niger River.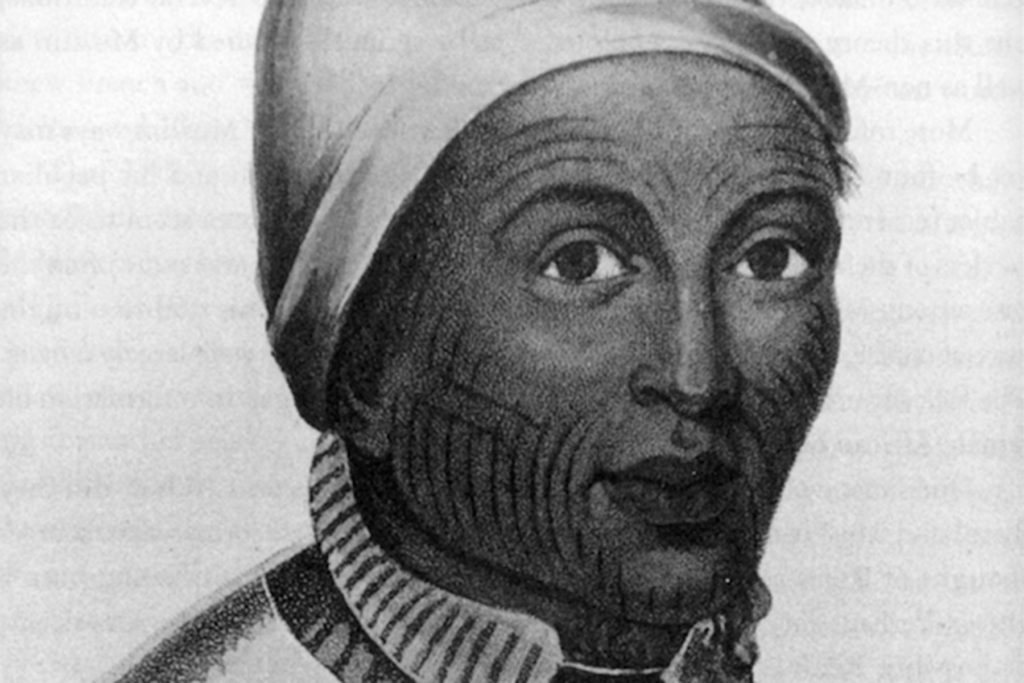 His birth year is disputed; the Wisconsin Muslim magazine claims he was born in the 1770s, while another source claims he was born in 1790. He was only 12 years old when he was abducted and sold into slavery while returning from Jenne to Kiana on a horse.
He is a slave who has served a variety of masters due to his transfer from one slaveholder to the next. When he was apprehended, he was sent to Segu, then to another master in the Bahamas, and eventually to James Hamilton Couper, an American plantation owner who took Salih to Cannon's Point Plantation on St. Simons Island, Georgia.
Despite the fact that many slaves were unable to practice their faith, Salih Bilali was one of the few who was able to do so while enslaved. He was a committed Muslim, and the Couper family and other slaves appreciated his faith and dedication to Islam. Couper's son reported that Salih was a devout Muslim whose final words were "There is no God but Allah, and Muhammad (SAW) is Allah's Prophet."
Salih exhibited industry and intelligence during his enslavement. These factors helped him ascend through the ranks of the Coupers to become the lead driver in 1816. In the absence of his proprietors, he looked after the plantation. "His industry, knowledge, and honesty soon won him notice," Couper said in Salih's autobiography, "and he was consecutively promoted until he was made head driver."
In contrast to the many others whose recollections are limited to a single reference in a bill of sale, a runaway ad, or a plantation log, his biography by Couper makes him one of the few Muslim slaves whose experiences have been fully documented. In St. Simons, he was well-known for his position in the slave hierarchy as well as his Muslim beliefs.
Omar Ibn Said
Omar Ibn Said was born in 1765 in Futa Toro, present-day Senegal, to a rich Tukolor Fula family. Because of his family's affluence, he was able to study disciplines like mathematics and theology under the tutelage of eminent Muslim academics. Said, a businessman, and teacher is said to have undertaken his hajj journey between 1790 and 1805.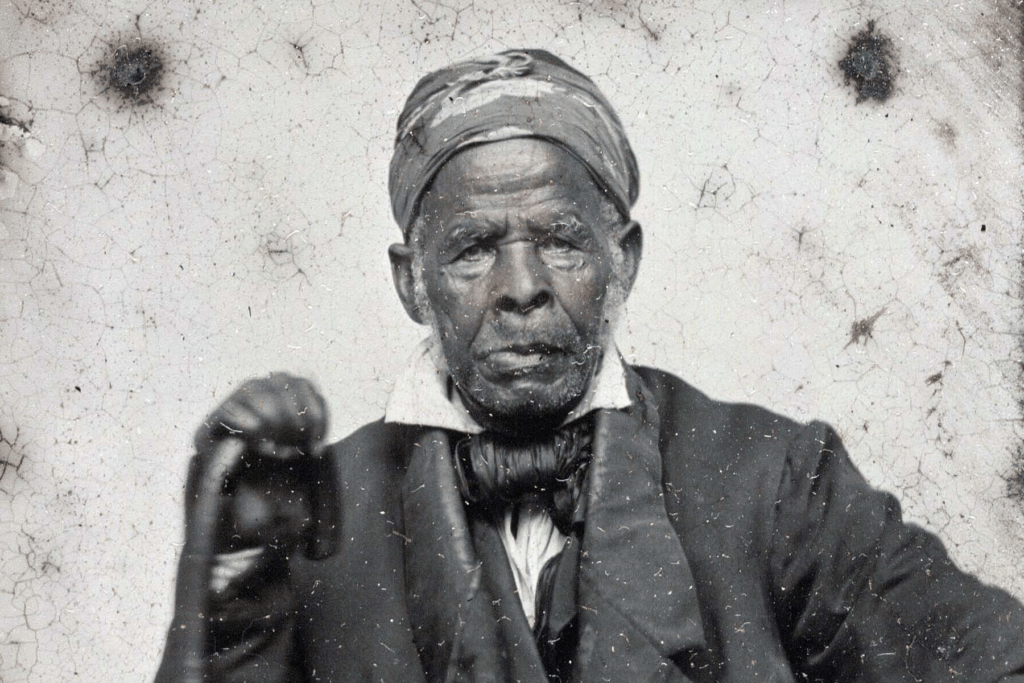 In his early 30s, he was kidnapped and sold into slavery by an American slave dealer for an unknown offense. Scholars think that the ship carrying him to Charleston, South Carolina, arrived in 1807, the last year before slavery was outlawed in the United States, despite the fact that the practice remained.
While enslaved, Said wrote his history under the names Prince Omeroh, Omeroh, Moro, Morro, Meroh, Monroe, and Uncle Moreau. The autobiography was one of fourteen Arabic manuscripts he wrote, and it is the only Arabic-language autobiography known to have been written by an enslaved African in the United States.
In his memoirs, Said recalls a harsh master who had purchased him in South Carolina as a 'small, weak, and wicked man called Johnson, a complete infidel, who had no fear of God at all.' 'Life,' his autobiography, describes his life, including his capture and enslavement, his dedication to Islam, and his relationship with Christianity.
After fleeing South Carolina, Said landed in Fayetteville, North Carolina, where he found a church and prayed after searching for a place of worship. As a runaway, he was apprehended by local authorities and taken into custody. He scribbled in Arabic on the walls of his cell while incarcerated, challenging white people's misconceptions that enslaved Africans were illiterate.
General James Owen, a well-known figure in the area, eventually bought him. Said complimented Owen in his autobiography. He described Owen's family as "wonderful," saying he had never known them to be in need. He also attributed his conversion to Christianity to the Owens. His conversion to Christianity has been questioned for some time, as evidence of Quranic texts in his book has been discovered. For example, he wrote the first chapter of his book, Surah Fatiha, to make white viewers believe it was the Lord's supplication. Another Islamic invocation was discovered in the Psalms.
His Islamic knowledge enabled him to conceal his Muslim religious writings by using Arabic. While some individuals believed in his complete conversion, others, such as a pastor in his church, were skeptical. Said's outward signs, he claimed, portrayed him as a Christian.
By doing so, the minister had put doubt on Said's inner transactions, which contradicted what was visible on the outside. Revelations from his memoirs have continued to cast doubt on whether he converted to Christianity.
He is thought to have died around 94, while the circumstances of his demise are unknown.
Ayyuba Suleiman Diallo
Ayyuba Suleiman Diallo was born into a noble family of the Fula tribe in the Senegambia region and was known to his European associates as Job Ben Solomon. His father, who was a teacher to the king's sons, instructed him.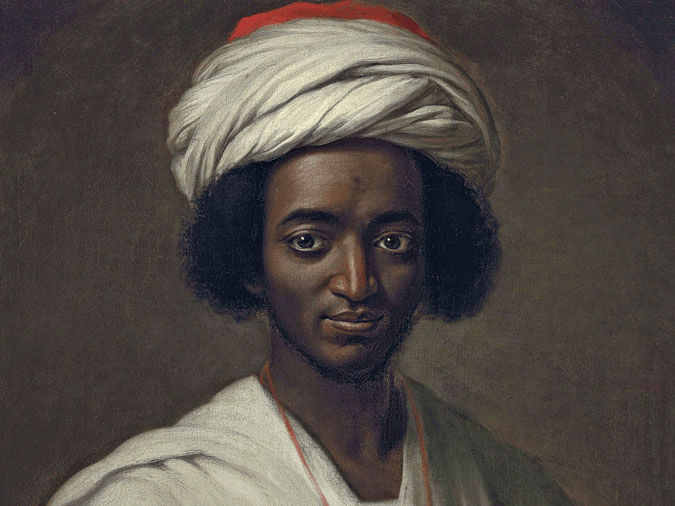 Suleiman became a 'Hafiz', a person who has memorized the complete Quran and assists his father with imam duties, under the guidance of his father and other notable Islamic scholars. His father had helped construct the city of Bondu, which had previously been under the hands of a Mande King, before his captivity. Suleiman calls Bondu home, and it is particularly significant to the Fulani because it is the site of the first Fulani Jihad.
Suleiman was apprehended while peddling commodities in 1731. During the Trans-Atlantic slave trade, he was sent to Annapolis, Maryland, which was a well-established port of entry. He remained a faithful Muslim while he was there. He went into the woods to pray, but white children mocked him and harassed him.
He escaped when he realized he would be subjected to harsh treatment and forced labor on the plantation. He was apprehended and imprisoned. During his time in prison, he met with Thomas Bluett, an English pastor, and lawyer who assisted him in obtaining his freedom. During Diallo's incarceration, Thomas Bluett became interested in his faith. The former was able to get a translator in the form of an enslaved individual who spoke Wolof, Suleiman's native tongue. Suleiman's story was told to the minister, who agreed to help him gain his freedom.
Diallo wrote his father a letter requesting assistance in returning home. Before reaching James Orglethorp, who founded the colony of Georgia in 1732, the letter provided to Bluett passed through various hands. Because of Orglethorpe's knowledge of West Africa, he was able to deliver the letter to Diallo's father. Because of his beliefs, he took a special interest in Diallo and paid for his travel to London, where he found work with the Royal African Company.
Suleiman was a devout Muslim who never wavered in his religion. The ship's crew noticed that he shunned drink and meat that was not slaughtered according to Islamic law during and after his journey to London. As a result of this, he was given permission to carry out the chore of slaughtering the animal so that he might eat some of it. While on board the ship, he continued to pray his five daily prayers. According to Bluett's Diallo's 1734 biography, he memorized three copies of the Quran.
He eventually returned to Bondu after his fruitless trade endeavor with the Royal African Company in London, only to discover that his father had died and his wife had remarried. He wrote to his British friends to inquire about visiting London as a result of the tragic turn of events. His plea was turned down, and the reason behind this is unknown. He kept in touch with his British contacts until his death in 1773.
This article was originally published on Face2FaceAfrica.