Every cup of coffee that Melanin Café customers in Alabama receive has a dash of Black history.
The Opelika-based café was started by Catrice Hixon and her husband Jakyra Hixon and features drinks with names of what she says are lesser-known Black contributors and landmarks.
For instance, the espresso coffee "Check-Up" with coconut-vanilla flavor honors Dr. John W. Darden, the first Black doctor in Opelika, Alabama, according to US News.
The "Kowaliga" green smoothie at the shop is well-known. As we previously mentioned, Kowaliga, Alabama, is a town famed for being the location of the first-ever Black-owned railroad. It is located at the bottom of Lake Martin. It flooded when the construction of Martin Dam was complete, and Lake Martin was formed.
But Hixon is working to ensure that the town is never forgotten.
In an interview, she said, "We learnt about Black history in school, but we only got civil rights, Martin Luther King, and Rosa Parks. I wanted to highlight individuals such as scientists, doctors, and inventors who are less well known."
There are other beverages named after well-known Black historical events, people, and institutions that influenced Black history and culture. Other beverages include the espresso-based "Bloody Sunday," which is flavored with chocolate and white chocolate, as well as the "Black Panther," which has flavors of chocolate, caramel, and vanilla.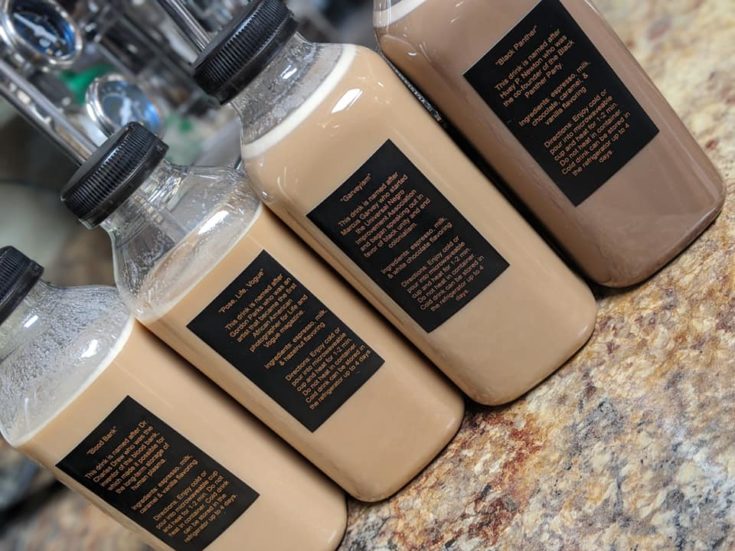 "I just want to put all of those people in the spotlight so that we are aware of who they are and what they have given to our nation. It will motivate us to take action because diversity is important. We're not truly inspired if we don't see others that resemble us doing different things.
The Hixons want Melanin Café to be a gathering place as well as a location where you can learn about the past and an incredible set of people.
"I simply want this space to be welcoming and tranquil. I want folks to stop over to see how the vibes and ambiance are," she said. "Simply come in; you don't even need to order anything. All I want is to be in a straightforward neighborhood with strong family ties.
The coffee shop is open from 7 a.m. to 2 p.m., Monday through Saturday, at 1467 Fox Run Parkway in Opelika. To view the entire café menu, click here.
This Article Was Originally Reported On Travelnoire.com