They were among ten people killed in a shooting at a supermarket in Buffalo, New York, on Saturday, which investigators think was racially motivated.
Thirteen people were shot, ranging in age from 20 to 86. Buffalo police report says 11 of the victims were black and two were white. The victims were identified by authorities late Sunday:
Roberta A. Drury, 32, of Buffalo
Margus D. Morrison, 52, of Buffalo
Andre Mackniel, 53, of Auburn, New York
Aaron Salter, 55, of Lockport, New York
Geraldine Talley, 62, of Buffalo
Celestine Chaney, 65, of Buffalo
Heyward Patterson, 67, of Buffalo
Katherine Massey, 72, of Buffalo
Pearl Young, 77, of Buffalo
Ruth Whitfield, 86, of Buffalo
Zaire Goodman, 20, of Buffalo, was treated and released from the hospital
Jennifer Warrington, 50, of Tonawanda, New York, was treated and released from the hospital
Christopher Braden, 55, of Lackawanna, New York, had non-life-threatening injuries
According to a statement from her office, Governor Kathy Hochul has offered $2.8 million in funding for the victims and their families. In addition, GoFundMe has established a list of verified fundraisers committed to assisting in the aftermath of the tragedy.
"New Yorkers have been traumatized for the past 24 hours," Hochul said in a statement on Sunday. "The entire world is waiting to see how we, as New Yorkers, will band together to overcome this terrible tragedy. Buffalo, my hometown, is known for its excellent neighbors, and New York State will be no exception."
According to the statement, the New York State Office of Victim Services will be in Buffalo all week to help administer funding and assist victims and families in getting financial aid from the state.
According to Mayor Byron Brown, the shooter, Payton S. Gendron, an 18-year-old White man, drove hours to attack the Tops Friendly Markets store in a largely Black neighborhood.
Two federal law enforcement officials told CNN that investigators are also looking at a vile tirade posted online Saturday in conjunction with the shooting investigation. The author of the declaration calls himself a fascist, a White supremacist, and an anti-Semite.
Here's how loved ones are honoring individuals who have passed away:
Celestine Chaney
Celestine Chaney, 65, was a loving and caring grandmother to six grandchildren, according to her grandson Wayne Jones Jr.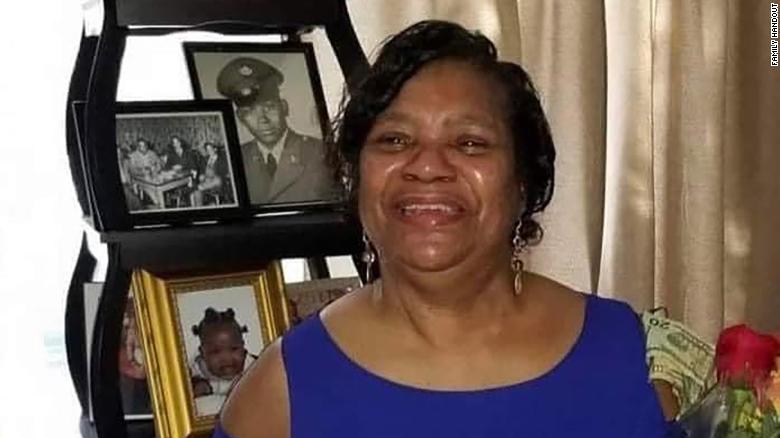 Since Jones, 27, had to work on Mother's Day, he intended to surprise his grandmother with flowers, perfume, a lunch, and some quality time together on Sunday.
"That's the most heartbreaking part," he remarked. "I really wanted to do something special for her because I could, so I went all out… that had been my plan all week."
Jones said that his grandmother was a warrior above all. Chaney beat breast cancer a few years ago, and had three brain aneurysms when she was younger, he added, but she always fought her way through her health challenges.
Cheney was killed while shopping at Tops with her sister, according to her son, Wayne Jones. After the shooting, her sister called Jones to say she couldn't find Cheney, so he drove to the store to look for her. The family initially believed she had been taken to the hospital for treatment, but later learned she had died.
Jones Jr. added, "The entire family is distraught." "And it's just a shock… you never expect something like this to happen to you… you just pray for everyone else's trauma, and now you're living it."
"There was never a dull moment" with Chaney, according to the younger Jones. He said she was rarely angry with him and was usually laughing.
"Your world has been shattered," he explained, "and it's simply hard to get back to reality because the fact is that my grandma just passed away, and others have lost their lives over nonsense over nothing, primarily because of the color of their skin."
Roberta Drury
Roberta Drury, 32, has lived in Buffalo for around eight years. Her brother Christoper Moyer told CNN that she devoted a lot of her time to aiding her brother with his leukemia treatment and assisting her family with running their restaurant, The Dalmatia Hotel.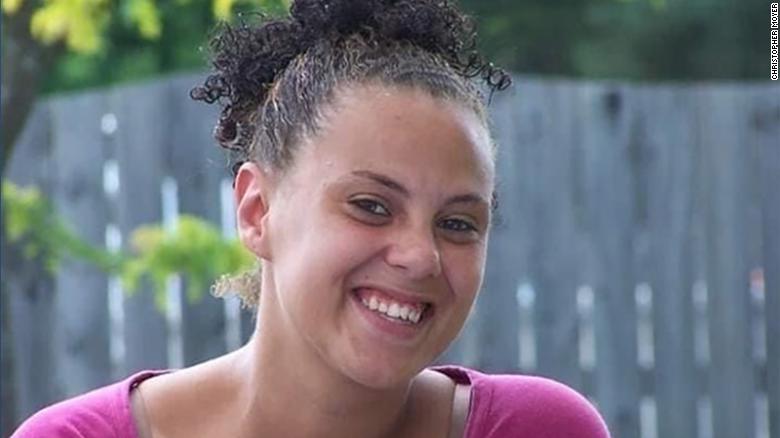 "She enjoyed assisting us with the business, and she was able to assist with babysitting because she lived so near to me," Moyer said. "She will be greatly missed."
Drury was a pleasant person with a kind heart who enjoyed going to family events and always wanted to do the right thing, according to Moyer.
When Drury's sister didn't return from the supermarket, his buddies contacted Moyer, expressing their concern.
"At first, I believed she was just hanging around the area to observe what was going on," he added. "But after a while, I realized something was wrong."
Andre Mackniel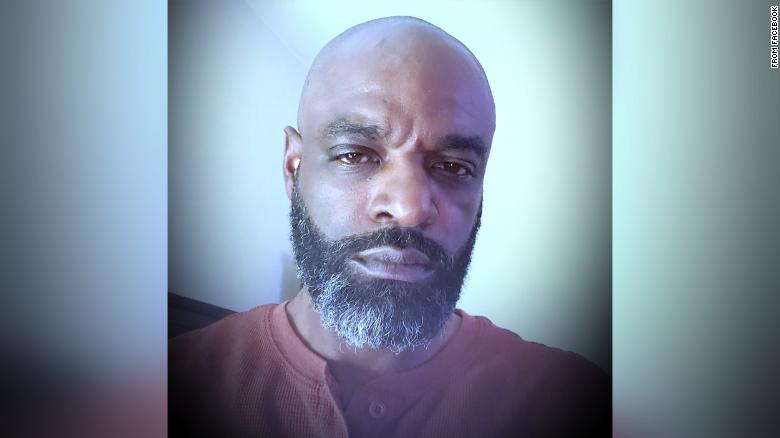 Andre Mackniel, 53, was shot and died while picking up a surprise birthday cake for his 3-year-old son. Tracey Maciulewicz, Mackniel's fiancee, said she didn't have a statement and wasn't ready to say further.
Katherine Massey
"Kat" Massey, 72, was an activist who "would be deeply missed by the entire community," according to Eva Doyle, a former Buffalo schoolteacher, and close friend.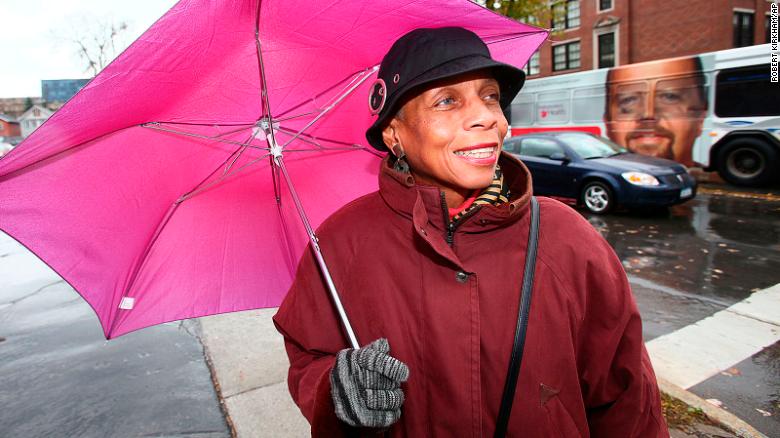 According to Doyle, Massey was a serious, thoughtful, and honest writer who frequently wrote about issues impacting the Buffalo community.
Doyle said the last time he saw Massey was during a rally against illegal guns.
Massey urged federal action to prevent needless gun deaths in a letter to the editor of the Buffalo News a year ago.
Massey's family is still in shock, according to Betty Jean Grant, a former Erie County politician, and close friend.
She described Kat as a "city advocate." "She would go to the city office and inquire about various difficulties and challenges… she wanted to know how she could improve Buffalo, so we built a friendship based on that."
Margus Morrison
Margus Morrison, 52, was out shopping for snacks for a weekly movie night he had arranged with his wife, according to his stepdaughter Sandra Demps.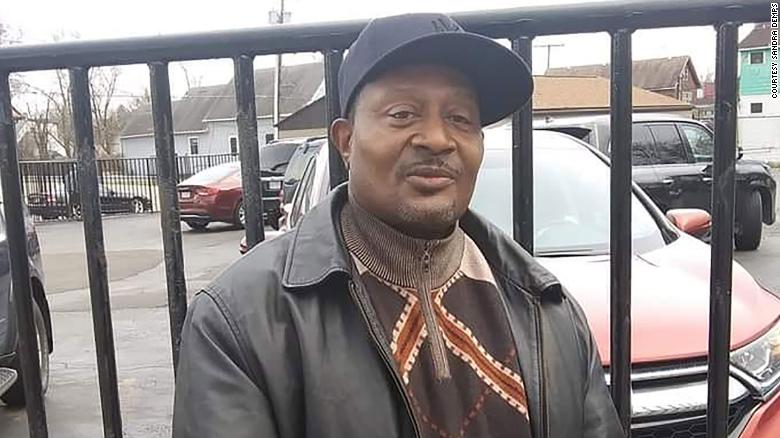 Morrison, according to Demps, was a "hero" to the family who took on a lot of tasks and helped provide for her crippled mother. According to Demps, Morrison was a shoe collector who also enjoyed music. He will be remembered for his generosity, love, and wit.
Morrison's affection extended to the youngsters he worked with as a school bus aide in the Buffalo region for three years, and they reciprocated the love, according to Demps.
"The community has suffered a significant loss," she said.
Morrison's wife, three children, and stepdaughter survive him.
Heyward Patterson
According to his nephew, Terrell Clark, Heyward Patterson "took satisfaction in assisting people." Patterson, a 67-year-old taxi driver, was shot while waiting for passengers outside a store on Saturday, according to Clark.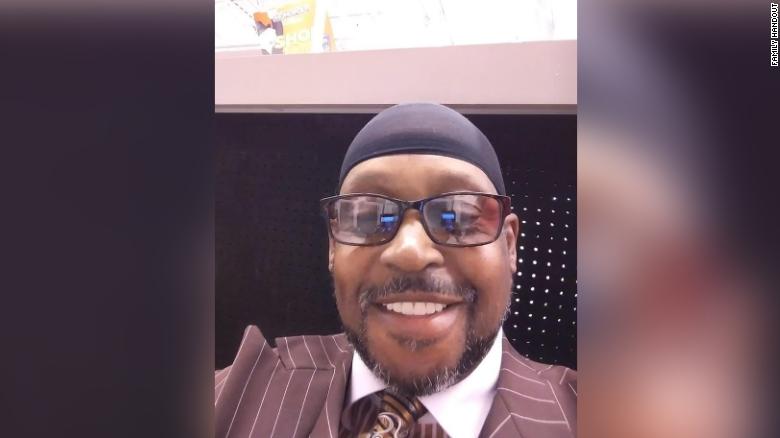 "He would still give them a ride if they had little or no money," Clark added. "He had a big heart," she said.
Clark recalled his uncle, a father of three children, as a cheerful man who often smiled. He liked to tell jokes, sing at church, and was always "dressed to impress," according to Clark.
Clark claimed he messaged and contacted Patterson after learning of the incident, but realized something wasn't right when his uncle didn't respond.
"Something wasn't right. My calls are never ignored by him "Clark explained. "I'm not sure how this happened. My heart is shattered into a thousand pieces."
In addition, Heyward served as a deacon in a Buffalo church. Lenny Lane, a friend and fellow deacon, described Heyward as someone "you would love to have around you."
Lane told CNN, "He was a guardian." "He was not only a provider for his family, but also for the neighborhood. He will be missed greatly."
Aaron Salter
Aaron Salter, a former Buffalo police lieutenant, was the "hero" security officer who engaged the perpetrator but was tragically shot, according to the mayor.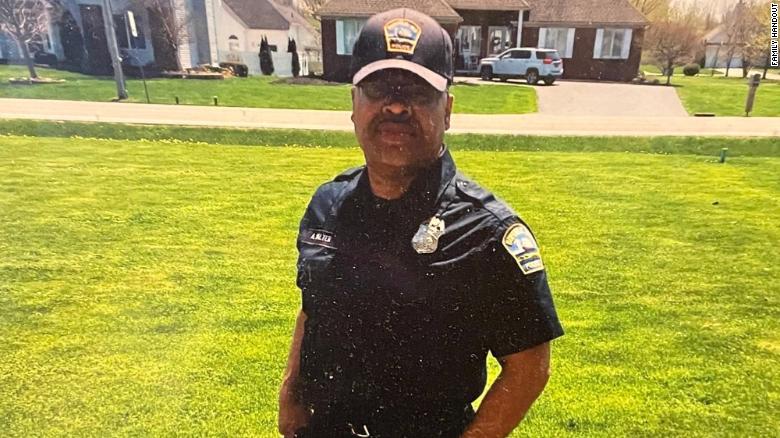 Brown told CNN's "New Day Weekend" that Salter was well-liked within the police force and had worked at the store for several years after retiring.
Brown described him as a loving son who "had a caring personality and a desire to care for other people."
Brown stated that Salter "is a hero who sought to defend individuals in the store, save lives, and in the process, lost his own life."
When the suspect entered the supermarket, the security officer "fired multiple shots at him," according to Buffalo Police Commissioner Joseph Gramaglia, but the suspect was wearing tactical gear that shielded him from the guard's gunfire.
Geraldine Talley
Geraldine Talley, 62, was shot and died while performing her routine grocery shopping with her fiancé on Saturday, according to her niece Lakesha Chapman.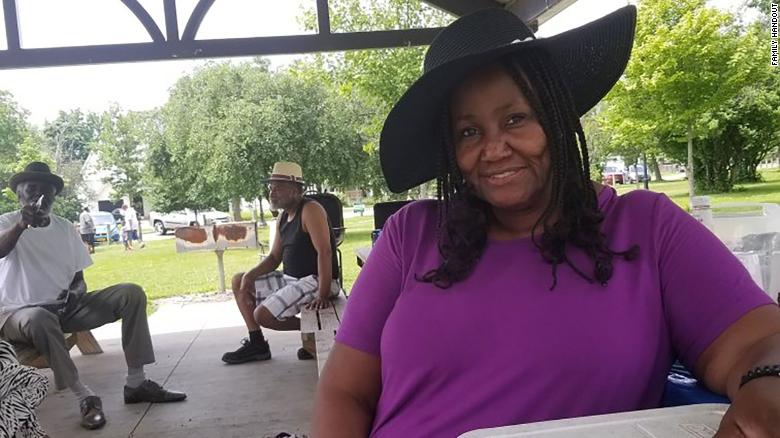 Chapman, who lives in Atlanta, had just arrived in Buffalo to visit family when she spoke with CNN on the phone on Sunday. Chapman described Talley as her father's younger sister, referring to her as "Auntie Gerri."
Talley, according to Chapman, is an amazing woman.
Chapman described her as "lovely, sweet, the life of the party." "She was the one who always organized our family reunions, she was an avid baker, and she was the mother of two lovely children."
"She was nothing more than a sweetheart. She didn't meet a stranger, which is why this is so painful "Chapman stated.
Talley was in the front of the store when the shooting began, and her fiancé had gone to get orange juice, so he escaped unscathed, according to Chapman.
Chapman claims it took her family five hours to learn she had been murdered.
"We're furious," she declared. "Obviously, this is not the first racially motivated attack in the United States. However, it is the first that comes to our home."
She described it as "the most numbing, numbing feeling ever."
"She was shopping when this man came out of his neighborhood to assault her because of her skin color, because of her ZIP code, because it was mostly Black," Chapman explained. "She was completely innocent. And there are no words to adequately convey it."
Ruth Whitfield
Ruth Whitfield, the mother of former Buffalo Fire Commissioner Garnell Whitfield, was also slain, according to CNN.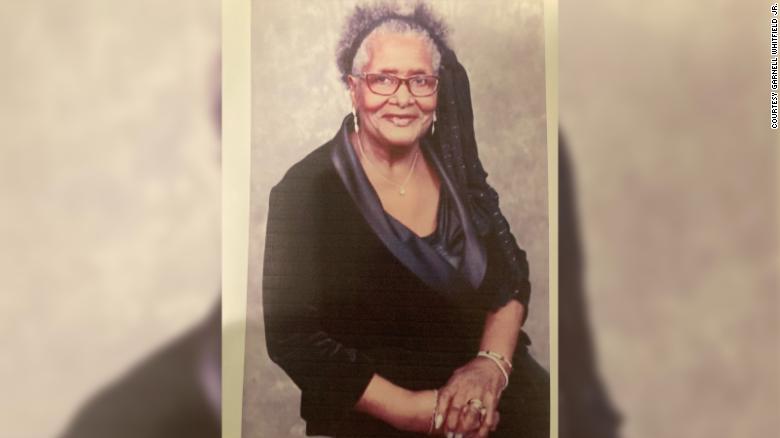 Brown told parishioners at the True Bethel Baptist Church on Sunday that she had seen her son strolling on Jefferson Avenue, the road outside the grocery, and assumed Garnell Whitfield was there to help. The mayor inquired if the previous fire commissioner was available to assist.
He said, 'Yes, mayor. But I'm here because I'm looking for my mother,'" Brown said.
Ruth Whitfield had stopped at the supermarket to buy groceries after seeing the former commissioner's father at the nursing home, like she did every day, he informed the mayor.
"We've tried calling her, but she hasn't returned our calls. Her automobile is still parked in the lot. And I'm scared she'll be one of the shooters' victims "Garnell Whitfield said to Brown.
Brown stated that his suspicions were later confirmed.
"We have to do something about this," Hochul added at the same event.
"I thought I was strong," she continued, "but hearing the mayor tell the tale of our commissioner who has dedicated his life to saving lives and loses his mother as a result of an act of racism and White supremacy in this city has made me angry, my friends."
Pearl Young
Pearl Young, 77, worked as a substitute teacher and was described by her family as a "real pillar in the community."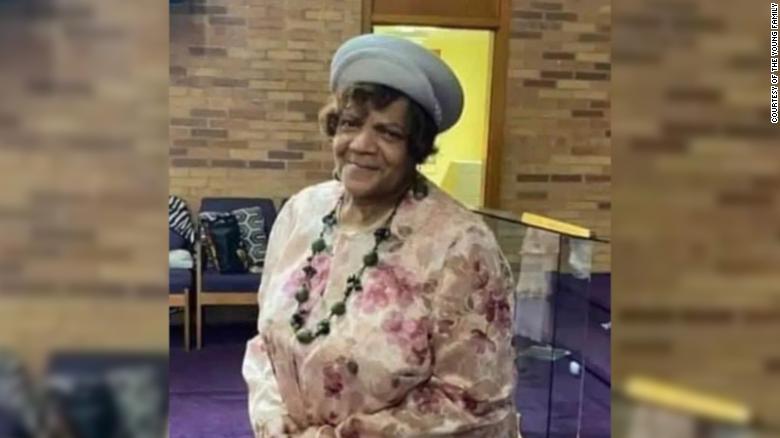 Her sister-in-law, Gloria Anderson, told CNN that she seldom shopped at Tops, but Anderson dropped her off there Saturday after a prayer breakfast at church because it was the closest store.
Anderson told Kaitlan Collins on CNN's "New Day" on Wednesday, "I guess I got survivor's whatever they call it, because I remember thinking she never came to this store to shop, she always went to the one out further." "She was the type of girl who wouldn't ask me to drop her off somewhere far away and then have to drive all the way back to where I live."
"Little did I know, she was dead less than five minutes after I dropped her," Anderson explained. Young and Anderson had been "best friends for 58 years," according to her. When Young was 19 and Anderson was 22, they met. Anderson then presented Young to her younger brother.
She said, "She came to Buffalo, married him, and Pam and Damon owe their lives to me," referring to Young's children Pamela Pritchett and Damon Young, who talked with CNN on Wednesday.
Pritchett and Damon Young regarded their mother as a caring and loving individual.
Pritchett explained, "Everyone in our neighborhood wanted to come to our house." "Whoever she came into contact with felt love when they were around her because she exuded love."
"His pride and joy," Damon Young said of his mother.
He described her as "simply a wonderful person." "The sweetest, most loving person."
According to the family statement, Pearl Young was a long-time substitute teacher with the Buffalo Public School District and most recently worked at Emerson School of Hospitality.
Zaire Goodman, Wounded
According to New York state Senator Tim Kennedy, Zaire Goodman, 20, was the only Black person shot on Saturday who did not die. Goodman's mother, Zeneta Everhart, works in Kennedy's office as the director of diversity and inclusion, and the state senator paid the family a visit on Sunday, he added.
Goodman is recovering at home a week before his 21st birthday, according to Kennedy.
Everhart told CNN's Anderson Cooper on Monday, "Zaire is fine, and that makes me fine." "At the moment, he's drawing on his own strength. His recuperation has been nothing short of miraculous."
Everhart said the 20-year-old worked at a store.
Goodman contacted Everhart from the parking lot, telling her that he had been shot while assisting an elderly woman with her shopping cart or groceries.
His mother reported he was shot in the lower neck.
"The doctor informed me it was one of those bullets that shatters and explodes when it hits you," she explained. "So Zaire has shrapnel inside of him that doctors say will ultimately come out of his skin, but that surgery to remove it would cause more injury, so they don't want to do that."
Kennedy believes that "divine protection" saved Zaire.
"Was it divinely orchestrated?" Everhart explained. "How does one get away from something like that? How does a bullet manage to avoid your spine? How does it manage to overlook everything? What causes this to happen?"
""We're going to hold a big party next week," Kennedy replied, "but you know what? There were ten persons who would never see their loved ones again."
---
This Article Was Originally Published On CNN