Black Woman Who Bankrupted The KKK For Lynching Her 19-Year-Old Son, Michael Donald In 1981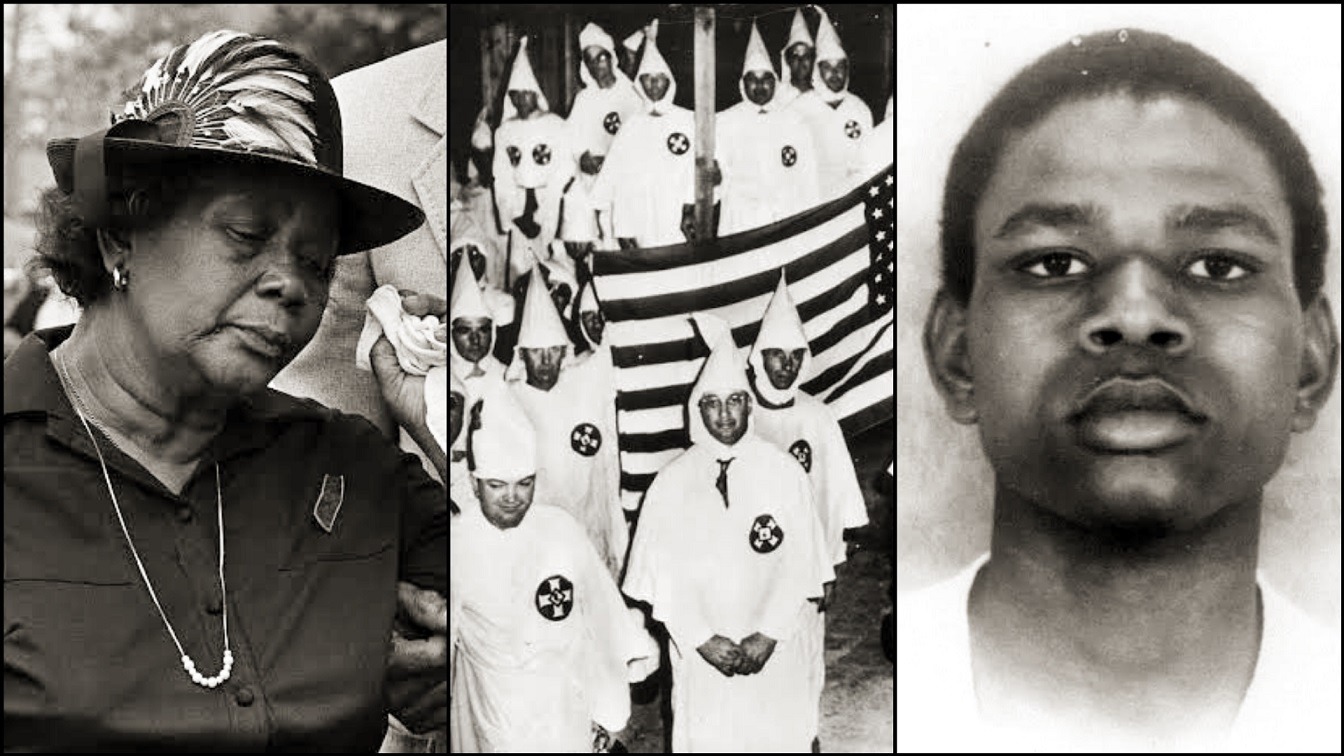 On March 21, 1981, Michael Donald, the 19-year-old son of Beulah Mae Donald, was kidnapped, assaulted, and lynched by members of the United Klans of America in Mobile, Alabama (an Alabama faction of the KKK). At the time, the United Klans of America was one of the country's largest and most dangerous organizations.
The horrific lynching in 1981 was unlike any other previously known lynching. The Ku Klux Klan killed him because they were angered by the way a local murder trial was handled.
A Black man, Josephus Anderson, was charged with assassinating a white police officer during an armed robbery in Birmingham, Alabama. Anderson's second trial had been declared a mistrial in the days leading up to Michael's murder because the jury couldn't agree on a verdict.
According to sociologists Stewart Emory Tolnay and E.M. Beck in their book A Festival of Violence, this meant that "a Black man could kill a white man with impunity as long as there were blacks on the jury…" Michael was "assassinated in retaliation against the Black community and to confirm the power of the Ku Klux Klan in south Alabama."
Klan members James Knowles and Henry Francis Hays wanted to send a statement when they went on the hunt for a Black man to kill in Mobile, Alabama. Michael, 19, was abducted by Knowles and Hays while walking home on March 21. He was strangled and battered to death. They then "showed him out" at Klan elder Bennie Hays' house before hanging him from a tree later that night.
Beulah Mae, Michael's mother, was informed of her son's horrific murder at 7 a.m. the next day. Like Emmett Till's mother, Mamie Till, Beulah Mae insisted on an open-casket funeral for her son "so the world may know" what the Klan had done to him.
She set out to obtain justice for her son, knowing that his death was racially motivated. Mobile police had captured three men who looked to have had nothing to do with the lynching at the time. They were released without charge. When she thought her son's killing was not being adequately investigated, Beulah Mae organized local protests with Mobile's Black community.
She was successful in getting Jesse Jackson and other civil rights leaders to pay notice to her son's plight. The case immediately made national headlines, attracting the attention of the FBI. Hays and Knowles, both Ku Klux Klan members, were apprehended in 1983. Knowles was the key witness in Hays' trial, having confessed to the FBI soon after his arrest. He was sentenced to life in prison for violating Michael's civil rights, while Hays was sentenced to death for murder.
However, Beulah Mae's story did not finish there. She believed that, in addition to the killers of her son, the killers' group should be dealt with. Beulah Mae filed a federal wrongful death lawsuit against the United Klans of America in 1984, saying that the organization and its members were responsible for the murder, according to History. According to one source, she filed a $10 million legal suit against the United Klans of America.
After only four hours of deliberation, a jury awarded the Donald family $7 million against the United Klans of America and some of its members in 1987. Beulah Mae told the Associated Press after the verdict, "I'm glad justice was served." "Money means nothing to me. It will not bring my child back. But I'm glad they caught and prosecuted the culprits."
As a result of the judgment, the Klan would eventually go bankrupt. According to sources, the Klan struggled to compensate the Donald family. As a result, it gave Beulah Mae and her family the deed to company headquarters in Tuscaloosa, Alabama, which was only worth $225,000. Donald sold the building in 1987 and used the cash to buy her own house. Furthermore, Beulah Mae's attorney, Michael A. Figures, attempted to seize the property and garnish the income of other Klan members, according to the New York Times. According to the report, civil trial evidence was also used to indict Bennie Hays and his son-in-law.
The civil case of Beulah Mae effectively set a legal precedent that is now used to prosecute hate crimes committed by violent white supremacist organizations. Although she and her son are no longer living, their legacies carry on. Michael Donald Avenue, where Michael's body was discovered, was renamed after him in 2006.