Dr. Gladys West Invented The GPS (Global Positioning System): The movement of people from one location to the other has been the backbone of the interaction between societies and people. Over human history, people have had to move from familiar to none familiar locations, for various reasons.
The movement of people from one location to the other in modern times has increased, and thanks to technology, such as the GPS, fewer people miss their way. Thanks to the GPS, movement, and life in modern transportation have become seamless.
Millions of the world's people use the GPS (Global Positioning System) for their day-to-day lives, but they do not know that it was created by a black woman. Many would even argue that such a technological marvel cannot be created by a Black person. But that is the way certain people have painted the Black race. But we are here to correct certain impressions with facts about our ingenuity as a people.
An African- American woman, Dr. Gladys West, from Virginia was the mastermind in the creation and calibration of the GPS which the whole world enjoys today.
Her achievements have been swept under the rug for many years and kept from the world. But just recently, our collective consciousness and our relentless research have brought the knowledge to light, and we are most proud of her.
On December 6, Dr. Gladys West, at the age of 87, was finally recognized and inducted into the Air Force Space and Missile Pioneers Hall of Fame, by the United States Airforce. This was a remarkable victory for Black excellence, and the event was held at the Pentagon.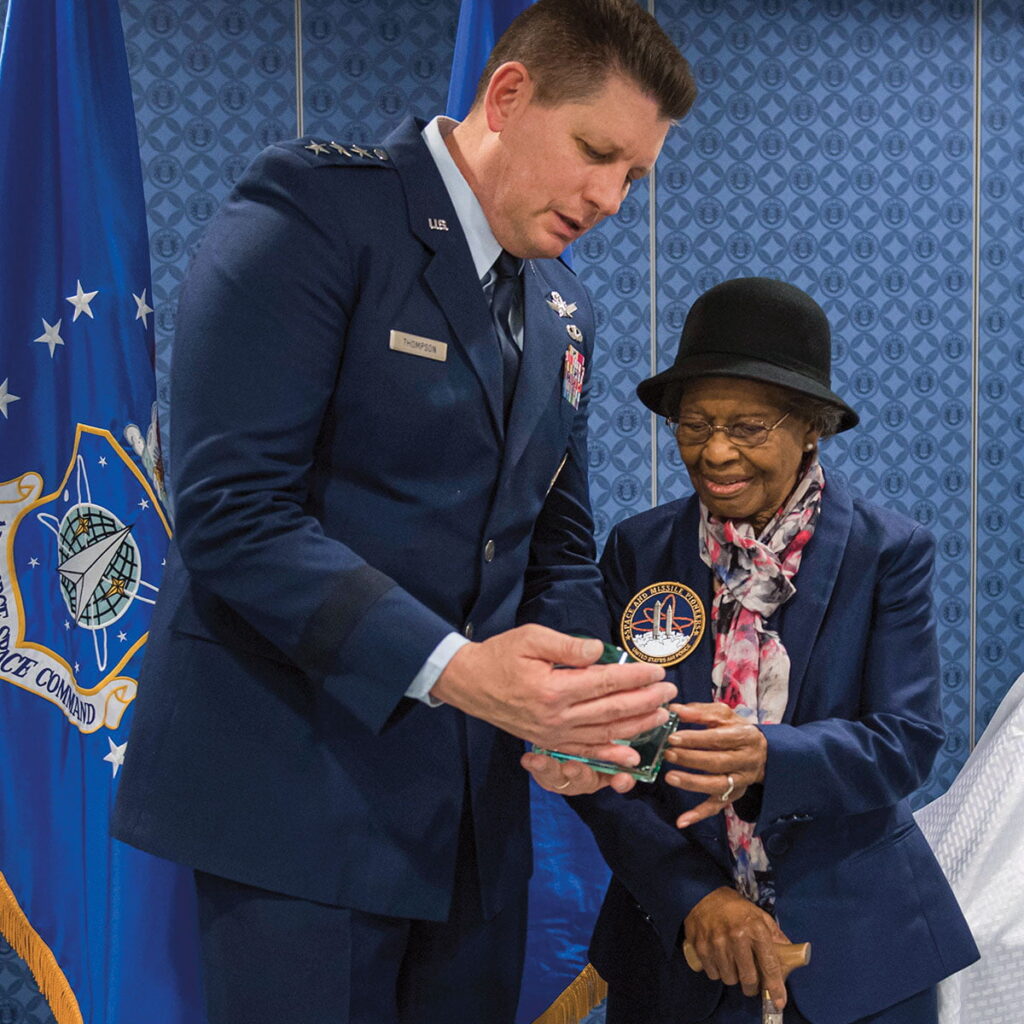 The Amazing Story Of Dr. Gladys West
Dr. Gladys West grew up in Dinwiddie County, south of Richmond, in the late 1930's and early 1940's. She was an intelligent young girl who wanted to make a mark for herself and influence the world around her. She was not comfortable with the life her parents lived as farmers, who picked tobacco, corn, cotton, or as laborers working in nearby factories. She wanted something different.
In a statement, she reaffirmed the above by saying that "I realized I had to get an education to get out."
At that point, she was a high school student. The school had announced that the valedictorian and salutatorian of that year would be awarded a scholarship to study at the Virginia State College. She wanted that scholarship so bad. She studied hard to finish at the top of her class and was awarded the scholarship.
Her scholarship got her to study mathematics at Virginia State College. After school, she taught in Sussex county for a period of two years, and after that, she returned to school for her master's degree.
Her intelligence and expertise in mathematics were brought to the fore, when she was employed at the Naval Surface Warfare Center Dahlgren Division, in 1956. She was the second Black woman to work at the center.
At the Naval Surface Warfare Center, Dr. Gladys West was specialized in the collection of data from satellites. This task and expertise of hers were what led to the development of the GPS (Global Positioning System).
After that, she was recommended by her supervisor Ralph Neiman as the project manager for the Seasat radar altimetry project. The project was actually the first satellite in human history to remotely sense oceans and large water bodies. This led to a recommendation by Neiman for Dr. Gladys West to be Commended in 1979.
Her ingenuity placed on her some of the biggest projects of the center. She was an excellent programmer, and her expertise was in large-scale computers. At the time, she was a project manager for data processing systems that were used in the analysis of data from satellites.
She went ahead to publish a 60-page illustrated guide titled: "Data Processing System Specifications for the Geosat Satellite Radar Altimeter."
Dr. Gladys West also published a Naval Surface Weapons Center (NSWC) guide, which helped explain how to increase the accuracy of the estimation of "geoid heights and vertical deflection."
She rendered her services and expertise to the Naval Surface Warfare Center Dahlgren Division for 42 years and retired in 1998. But after her service and invention, nothing was heard of her achievements till a member of her sorority, Alpha Kappa Alpha, discovered her short biography.
They were shocked to find out the roles she played in the advancement of humanity. Many around felt that her humble nature was one of the factors contributing to the concealment of her achievements over time.
Her achievements were raised and praised, in 2017, by Captain Godfrey Weekes, in a message about Black History Month. Capt. Weekes was the then-commanding officer at the Naval Surface Warfare Center Dahlgren Division.
In a noble remark, he wrote that "She rose through the ranks, worked on the satellite geodesy [science that measures the size and shape of Earth] and contributed to the accuracy of GPS and the measurement of satellite data, … As Gladys West started her career as a mathematician at Dahlgren in 1956, she likely had no idea that her work would impact the world for decades to come."
In a statement of pride and astonishment for her own life and journey, Dr. Gladys West said that "I was ecstatic, … I was able to come from Dinwiddie County and be able to work with some of the greatest scientists working on these projects."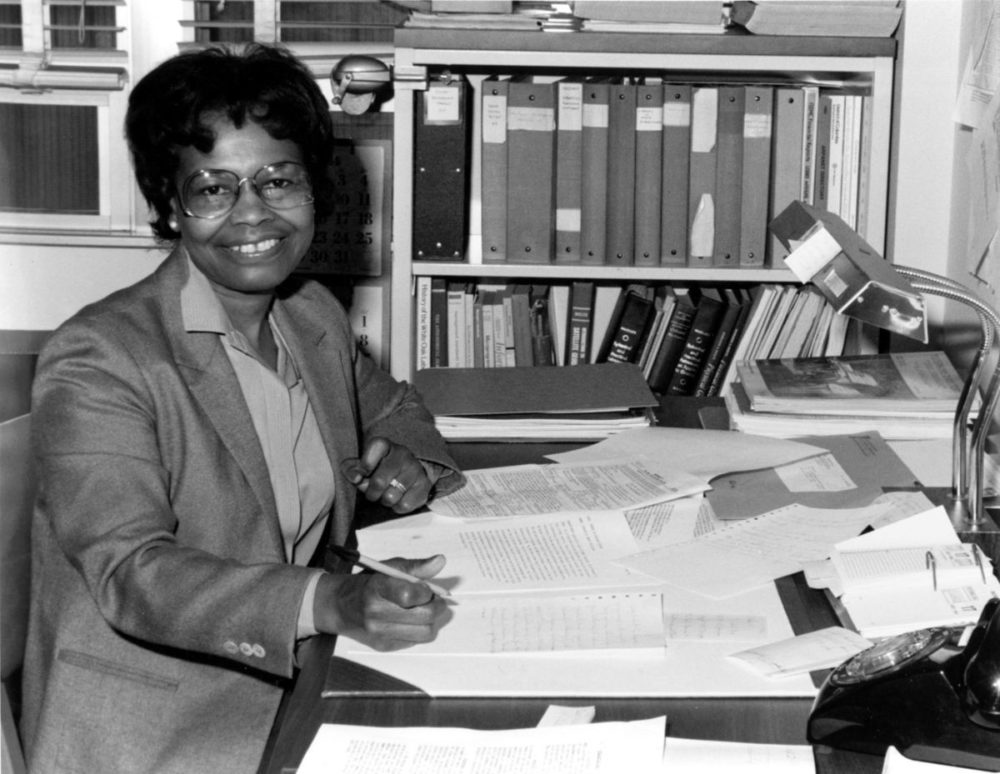 Her story is one that inspires us all to be great at whatever we do. Her invention, just like many Black people who have come before and after her, is a testament to the ingenuity of Africans and Blacks worldwide.
It is important that Africans worldwide embrace the positive inspiration of women such as Dr. Gladys West, and resolve to become inventors and creators in whatsoever field we find ourselves. Let us crave and work towards excellence, and through that process bring development and pride to our race. 
---
Our goal at Liberty Writers Africa is to teach our history, defend our people worldwide, and awaken the sleeping ones. Help us fund our research and hire competent editors. Click HERE To DONATE to Us.