The contributions of Black inventors to the technological advancement of the world is one subject that must always be in the spotlight of black history all year round, and not just a topic to be discussed during black history month. In a world where African American history has become a threat to so many circles, a true and holistic account of the black inventors in American history, is important, so as to further point to the ingenuity of black people worldwide.
Let's brag a little about the inventions by African Americans, and how black people are not worthless like European scholars and white supremacists will have you believe. From the traffic light to elevators, and images of space, black inventors in history have revolutionized the way we live, and understand the universe.
Most people are familiar with well-known inventions such as the light bulb, cotton gin, and iPhone. But there are innumerable additional things that make our life easier that are often forgotten. African American inventors are among the creative innovators behind these devices. In this article we furnish you with a list of black inventors and the inventions that have come from their thoughts, ranging from traffic lights to security systems, blood banks, light-bulb filament, and so on.
Jesse Eugene Russell Invented The Digital Cell Phone In 1988
In 1988, while working as an engineer at AT&T-Bell Laboratories, Jesse Eugene Russell invented the wireless digital phone and communication system. He invented the world's first digital cellular base station and has the patent for many of the digital services that are used today by many companies across the world.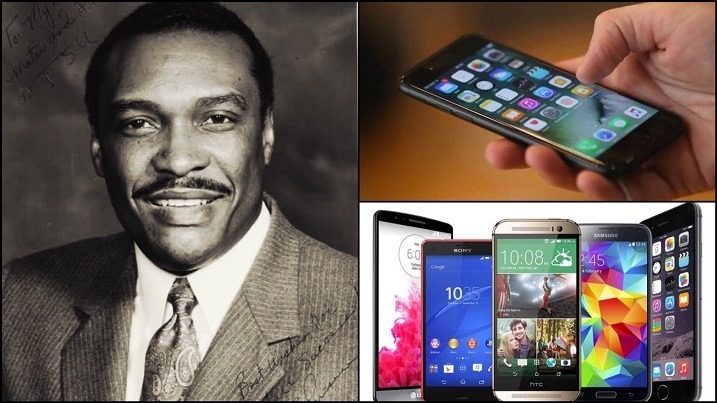 Prior to Russell's invention, the only mobile gadgets available were those that could be used in cars or other vehicles. This was primarily due to the fact that mobile devices required power in order to transmit signals to a cell tower. And at that point, the amount of electricity required to operate a mobile phone was too high for a wireless transportable device to accommodate.
Russell's inventiveness and the invention of the mobile device made it feasible for today's mobile phones to be both convenient and affordable. His invention allowed mobile devices to send signals between cell phone towers and the handsets we use today.
Russell's boss at AT&T-Bell Laboratories had given him an impossible assignment that no one else wanted to take on. It was difficult for AT&T and other big telecommunications firms to figure out how to turn cell phones into wireless mobile phones. Russell took on the challenge of figuring it out and succeeded.
Dr. Gladys West Invented The GPS (Global Positioning System)
Dr. Gladys West, an African-American woman from Virginia, was the brains behind the design and calibration of the GPS, which the entire world now uses. When she was hired at the Naval Surface Warfare Center Dahlgren Division in 1956, her intelligence and math skills were put to the test. She was the center's second Black woman employee.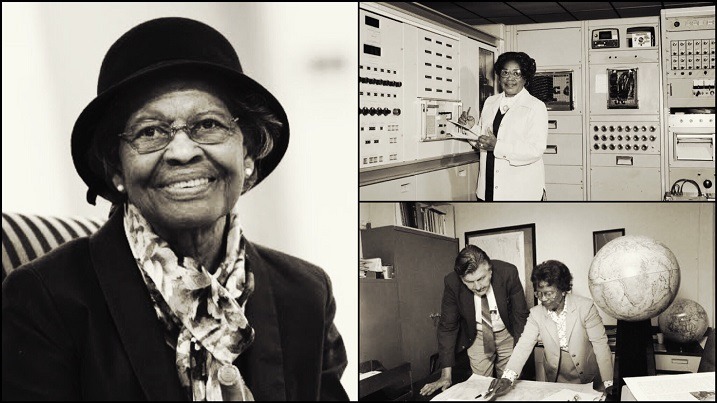 Dr. Gladys West worked at the Naval Surface Warfare Center and specialized in satellite data collection. Her skills and expertise were crucial in the development of the GPS (Global Positioning System).
Her boss, Ralph Neiman, then nominated her for the position of project manager for the Seasat radar altimetry project. The initiative was the first in human history to use a satellite to remotely detect oceans and vast bodies of water. As a result, Neiman recommended that Dr. Gladys West be Commended in 1979.
The United States Airforce finally acknowledged and inducted Dr. Gladys West into the Air Force Space and Missile Pioneers Hall of Fame on December 6 2018, at the age of 87. The event was held at the Pentagon, and it was a remarkable victory for Black excellence.
Sarah Marshall Boone Invented The Improved Ironing Board In 1892
The ironing board is a product that is both overused and underappreciated. Sarah Marshall Boone, an African American woman who was born enslaved, improved on it in the late 1800s.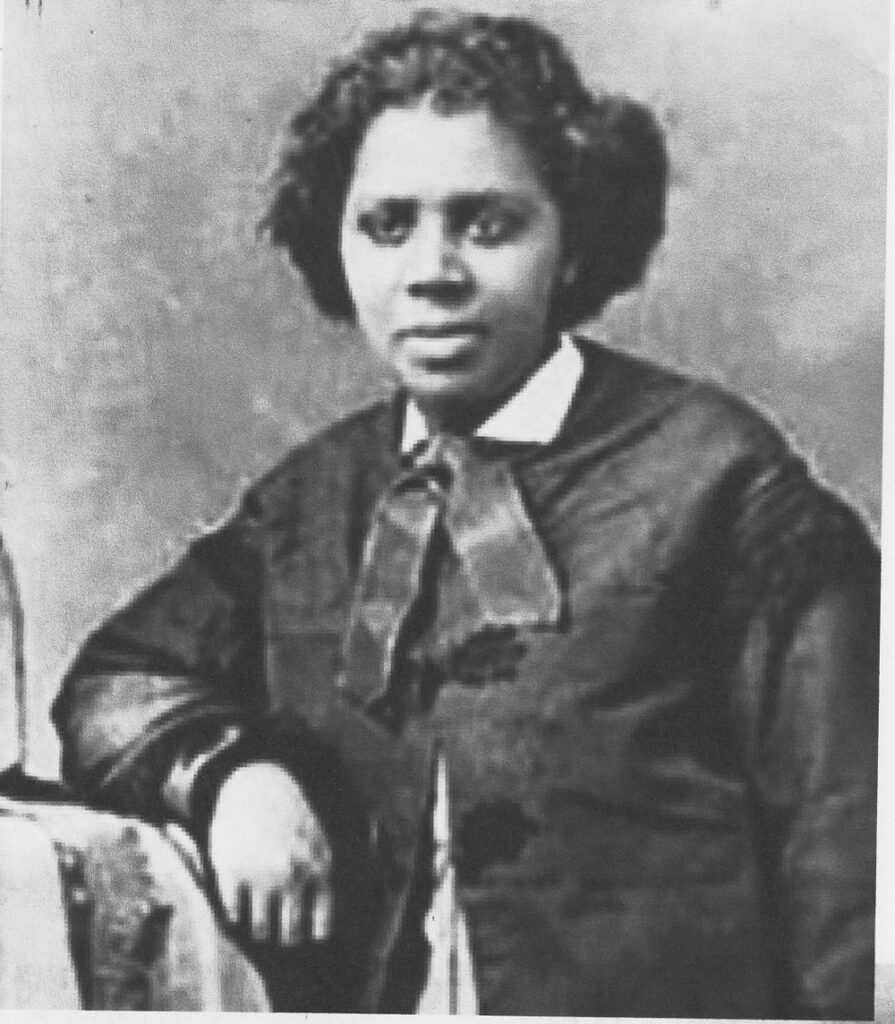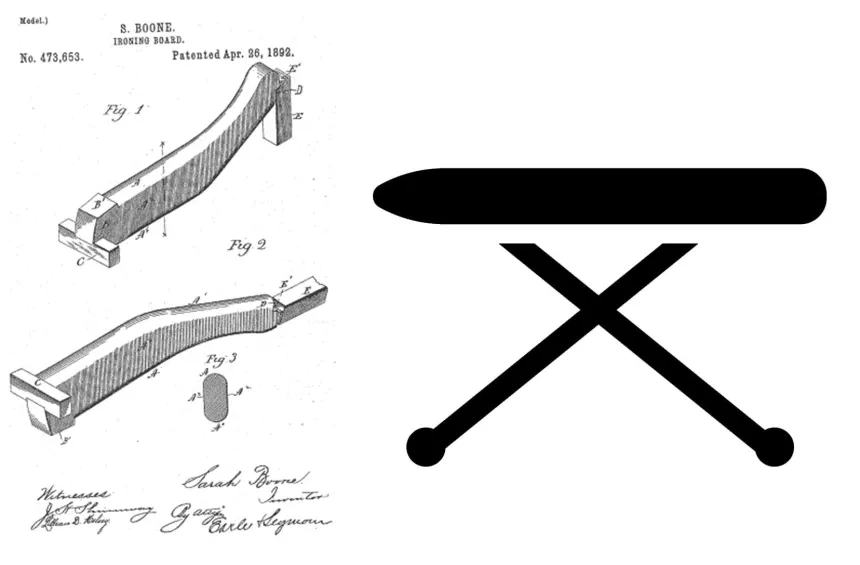 She was one of the first Black women to acquire a patent in the United States, and she improved on the first ironing board, which was essentially a horizontal wooden block patented in 1858. The board was narrower and curved after Sarah Boone's 1892 improvements, making it simpler to iron garments, especially women's apparel. Sarah Boone's idea would eventually evolve into the ironing board we use today.
Mary Van Brittan Brown Co-Invented The Home Security System In 1966
Mary Van Brittan Brown, an African American nurse, built an early security unit for her own home before security systems were commonplace. While her husband was away, she spent several evenings alone at home in Queens, New York, and she felt scared due to the high crime rate in her neighborhood. Furthermore, the cops were untrustworthy and slow to respond. As a result, she devised a mechanism to help her feel safe.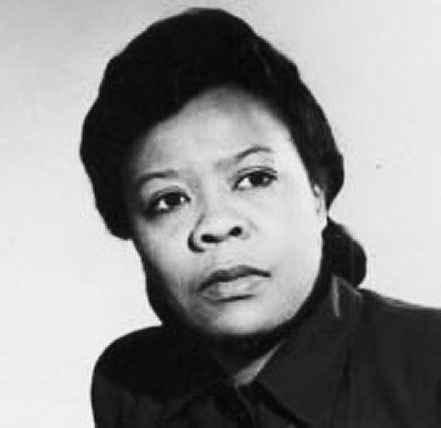 Brown created a device in 1966 that comprised a camera sliding into and seeing through four peepholes in her front door. The image from the camera would then appear on a monitor in her home, allowing her to check for any potentially undesirable visitors.
She also attached a microphone to converse with anyone at the door, as well as a button to unlock the door and a button to contact the police. In the same year, she and her husband applied for a patent for the system, and three years later, in 1969, they were granted the patent. Various components of her concept can be found in today's home security systems.
Garrett Morgan Invented The Three-Light Traffic Signal In 1923
Garrett Morgan, a Black inventor (and son of an enslaved parent), came up with several key inventions, including the improved sewing machine and the gas mask, with only an elementary school education. The upgraded traffic light, on the other hand, was one of Morgan's most influential inventions. Morgan's was one of the first three-light systems to be devised in the 1920s, paving the way for the general adoption of the traffic lights we now take for granted.
Morgan purchased an automobile as a result of the success of his prior inventions, and as a driver, he observed a serious car accident at an intersection in his hometown of Cleveland, Ohio. As a result, he decided to add a "yield" component to the current traffic light, informing incoming drivers of an impending stop. In 1923, he applied for a patent for the invention, which he received the following year.
Frederick Mckinley Jones Invented Refrigerated Trucks In 1940
You can thank African American inventor Frederick McKinley Jones if you have any products from your local grocery store in your refrigerator. Throughout his life, Jones received more than 60 patents, including one in the mid-1930s for a roof-mounted cooling system that was used to refrigerate products on trucks during extended transportation.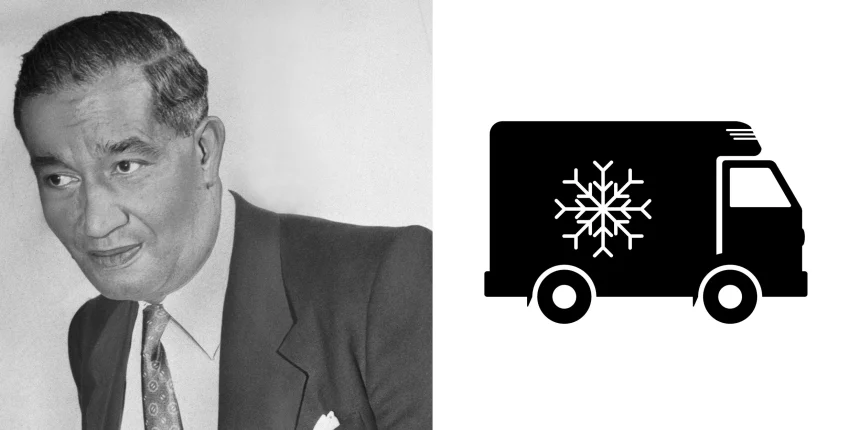 In 1940, he co-founded the U.S. Thermo Control Company, subsequently known as Thermo King, and secured a patent for his innovation. During World War II, the firm played a key role in preserving blood, food, and supplies.
Alexander Miles Invented Automatic Elevator Doors In 1887
Elevators are used in everyday life to prevent individuals from committing to long and difficult trips up multiple flights of stairs. Riding a lift, on the other hand, was both difficult and dangerous before the invention of automated elevator doors.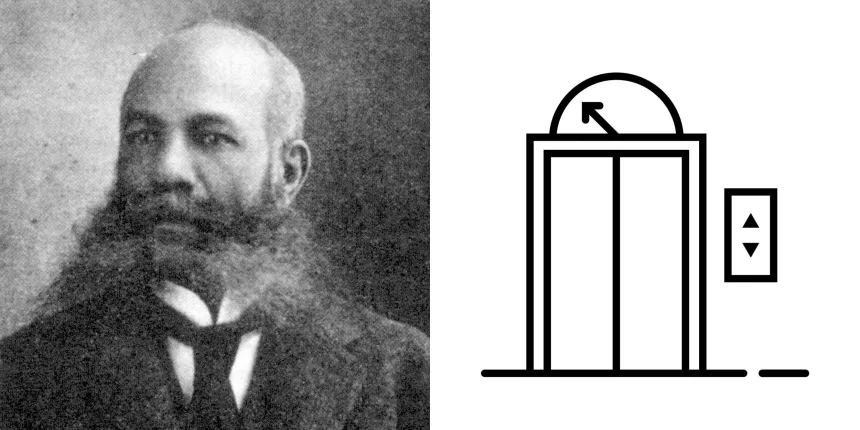 People had to physically close both the shaft and elevator doors before departing before there were automatic doors. People fell down elevator shafts as a result of people forgetting to do so. When the daughter of African American inventor Alexander Miles nearly died after falling down the shaft, he took it upon himself to devise a solution, according to history. He patented a device that mechanically opens and closes elevator shaft doors in 1887, and his designs are being used in elevators today.
James E. West Co-Invented The Electret Microphone In 1964
Microphones are used every day to communicate over long distances, even by folks who aren't fast to pick up the mic during karaoke. A microphone co-invented by a Black man is utilized in the great majority of microphones used today, including those in phones and cameras. While working at Bell Labs in 1960, Dr. James E. West was charged with developing a more sensitive and smaller microphone.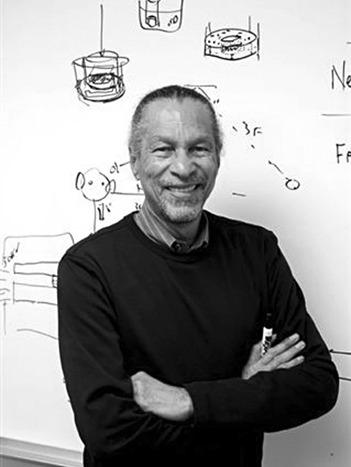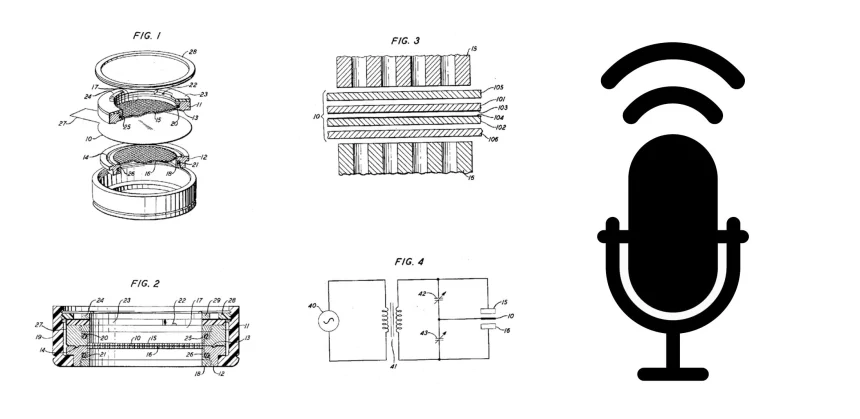 West devised the foil electret microphone with his German colleague Gerhard Sessler, which was far less expensive to manufacture than the commonly used condenser microphones. The final model of the microphone was developed two years after it was invented, and the groundbreaking technology was patented in 1964. The improved microphone was widely utilized in hearing aids, tape recorders, most telephones, and baby monitors only four years after it was introduced.
Lewis Latimer Invented The Carbon Light Bulb Filament In 1881
Thomas Edison invented the light bulb, but it was African American inventor Lewis Latimer who came up with the idea of using a carbon filament to make longer-lasting light bulbs. After serving in the Union forces during the Civil War, Latimer, the son of formerly enslaved people, went to work for a patent law business. He was promoted to head draftsman after his talent for drafting patents was recognized, and he co-invented an improved restroom for railroad trains.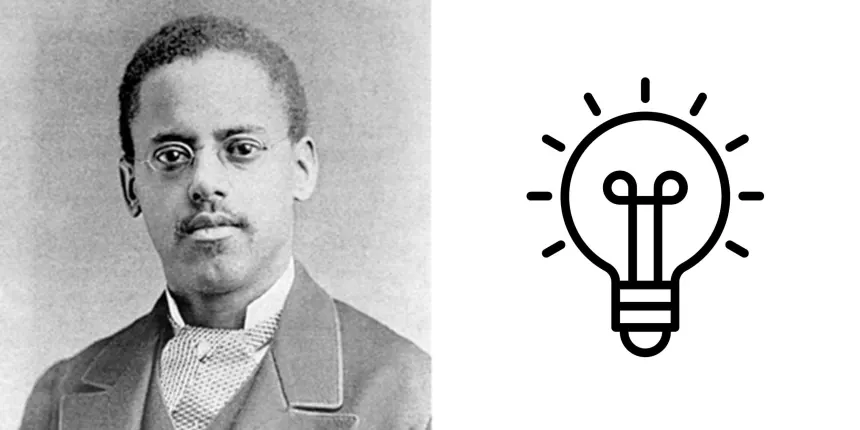 In 1880, his achievements drew the attention of the United States Electric Lighting Company, putting him in direct rivalry with Edison. Latimer developed a novel filament for the light bulb while he was there, employing carbon instead of more flammable materials like bamboo, which were previously used for filaments. The inclusion of a carbon filament extended the life and use of light bulbs that had previously only lasted a few days. He moved on to work for Edison's Edison Electric Light Company in 1884.
Mark Dean Co-Invented The Color IBM PC Monitor And The Gigahertz Chip Between 1980 And 1999
Prior to the advent of flat screens and high-definition LCD monitors, PC displays were confined to monochrome panels connected to computers with limited processing capacity. All of that changed thanks to Mark Dean, a Black innovator, and engineer.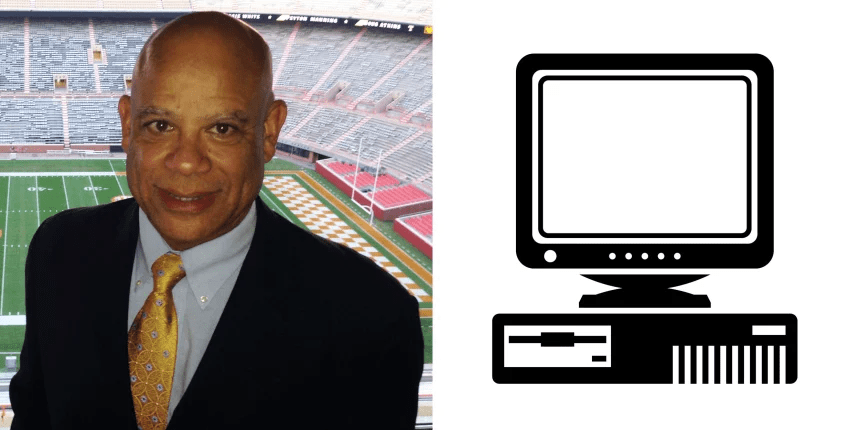 Dean started as a chief engineer for IBM in the early 1980s, leading a team of 12 people to design the first IBM PC. He worked on the color monitor and led the team that produced the first gigahertz processor during his early years at IBM, in addition to helping to design the company's first machine. The enormous chip, which was developed in 1999, would allow PCs to handle data at higher rates and at faster speeds.
Madam C.J. Walker Invented Specialized Hair Products For African American Hair Care
Madam C.J. Walker (actual name Sarah Breedlove), a philanthropist and entrepreneur, was orphaned at the age of seven. She was born to formerly enslaved sharecroppers. Walker became one of America's first self-made billionaires after suffering hair loss due to a scalp disease. In 1905, she created an innovative line of African American hair care products, which helped her become one of the country's first self-made millionaires. Her wildly successful cosmetics business is still going strong today.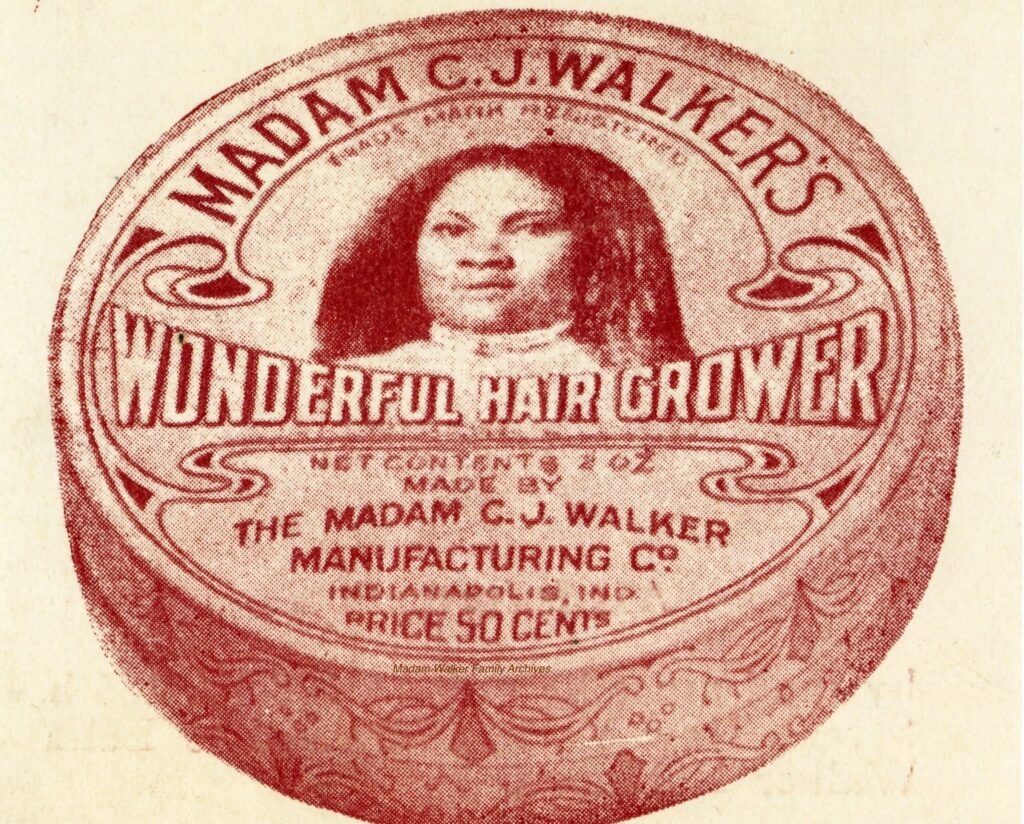 Madam C.J. Walker Invented Specialized Hair Products For African American Hair Care. Madam C.J. Walker (actual name Sarah Breedlove), a philanthropist and entrepreneur, was orphaned at the age of seven. She was born to formerly enslaved sharecroppers. Walker became one of America's first self-made billionaires after suffering hair loss due to a scalp disease. In 1905, she created an innovative line of African American hair care products, which helped her become one of the country's first self-made millionaires. Her wildly successful cosmetics business is still going strong today.
George Washington Carver: The Most Prominent Black Scientist Of The Early 20th Century
George Washington Carver was an Extraordinary Research Scientist, Inventor, Man of Faith, Educator, and Humanitarian. George Washington Carver was an agricultural scientist and inventor who pioneered the use of peanuts, sweet potatoes, and soybeans in the creation of hundreds of meals.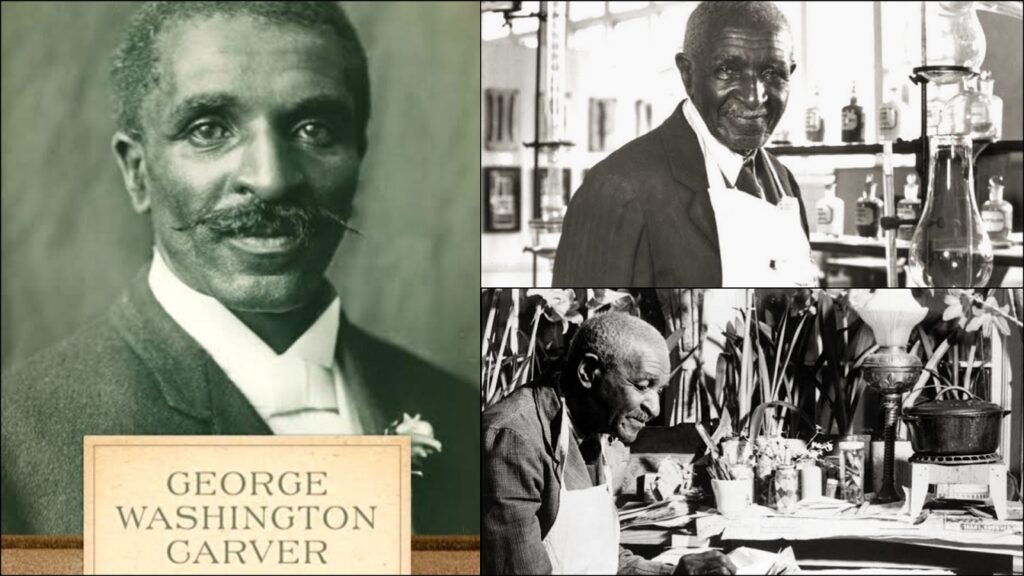 Carver, who was born into slavery a year before it was abolished, left home at a young age to pursue an education, eventually graduating from Iowa State University with a master's degree in agricultural science. He went on to teach and conduct research at Tuskegee University for decades, and shortly after his death, his childhood home was designated as a national monument, the first of its kind to honor an African American.
At this point, Carver had already had a lot of success in the lab and in the community. He taught poor farmers how to feed hogs acorns instead of commercial feed and how to fertilize crops with swamp muck instead of fertilizers.
Crop rotation, which he advocated for, has proven to be very beneficial.
Through his soil chemistry study, Carver determined that years of cotton production had depleted soil nutrients, resulting in low yields. Planting nitrogen-fixing plants like peanuts, soybeans, and sweet potatoes in the soil can help rejuvenate the soil, allowing yields to spike when the site is restored to cotton use a few years later.
He constructed the Jessup wagon, a mobile (horse-drawn) school and laboratory for explaining soil chemistry, to help farmers even more.
Valerie Thomas, Inventor Of The Illusion Transmitter
Valerie Thomas worked with NASA from 1964 until 1995 in a number of roles, including developing real-time computer data systems, conducting large-scale experiments, and managing numerous operations, programs, and facilities. Thomas' team led the development of "Landsat," the first satellite to relay photographs from space, while overseeing a project for NASA's image processing systems.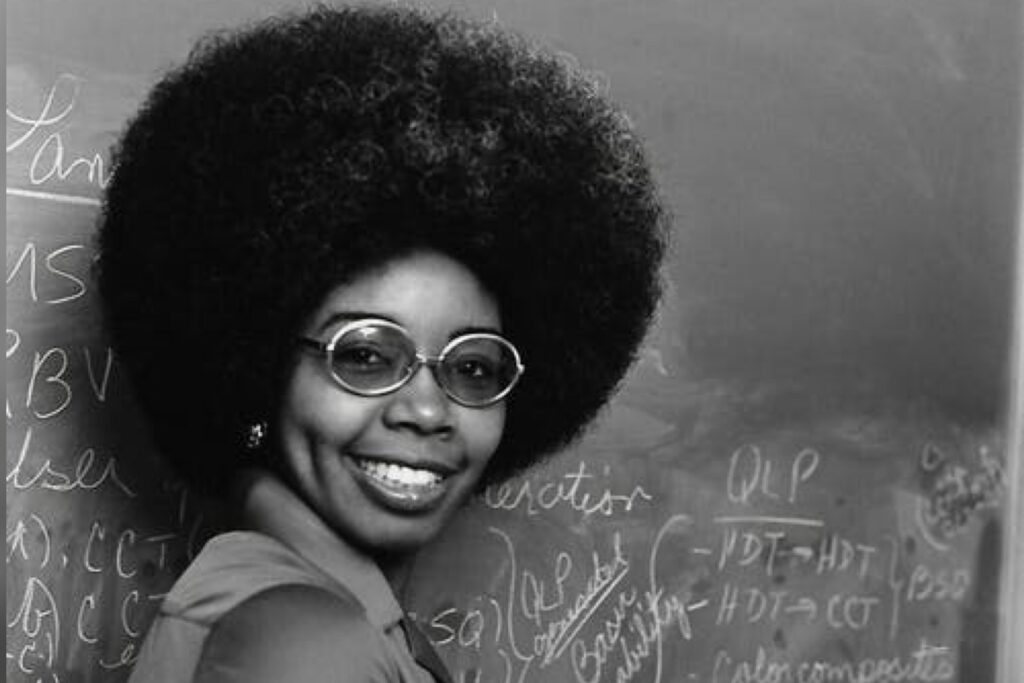 In 1976, Thomas discovered how to use concave mirrors to give the illusion of a three-dimensional item. If technology could be used to impart this illusion, she thought it would be revolutionary. Valerie Thomas began working on an illusion transmitter in 1977 with an eye to the future. She patented it in 1980. Concave mirrors are installed on both ends of the transmission during operation. The ultimate result is an optical illusion of a three-dimensional image that appears real to the recipient. Thomas became one of the most well-known black inventors of the twentieth century as a result of this outstanding invention.
NASA continues to use her technology and is looking into methods to incorporate it into surgical instruments, as well as television and video.
Dr. Charles Drew Inventor Of The Blood Bank
Without the contributions of African-American inventor Dr. Charles Drew, it's difficult to say how many hundreds of thousands of people would have died. This physician, researcher, and surgeon revolutionized blood plasma research, which led to the creation of blood banks.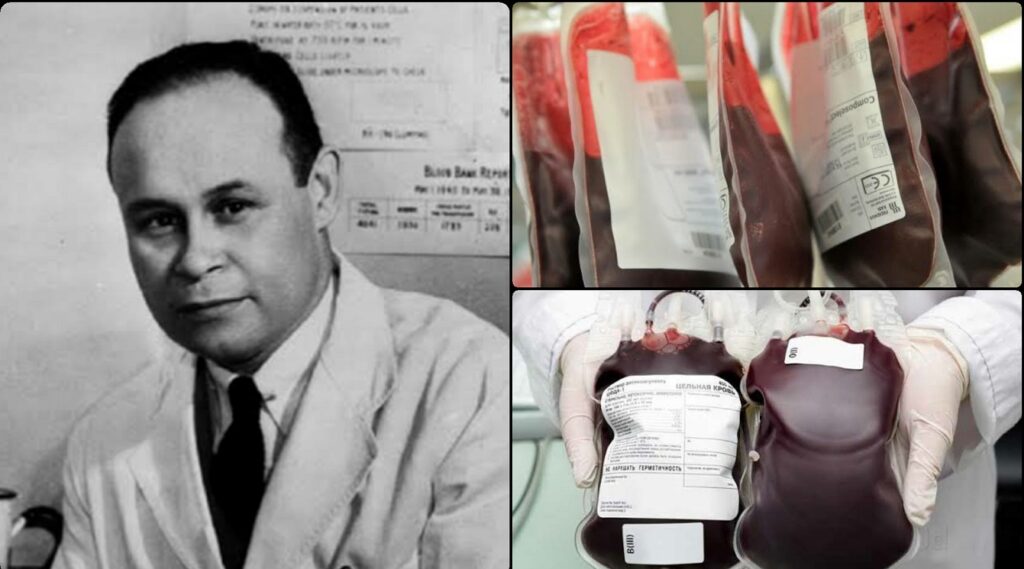 Charles Drew, who was born in Washington, D.C. in 1904, excelled in both intellectual and athletic endeavors from an early age. Drew went to Columbia University for his Ph.D. in blood preservation after becoming a doctor and working as a college instructor. In his thesis, Banked Blood, he created a method for extracting and storing plasma, allowing it to be dehydrated and used later. It was the first time an African-American received a doctorate from Columbia.
Drew was called upon to put his techniques into action with the start of World War II. He rose to become the foremost expert on mass transfusion and processing technologies, eventually becoming the director of the American Red Cross blood bank. Drew protested and resigned when the Armed Forces ordered that only Caucasian blood be provided to soldiers.
---
Our goal at Liberty Writers Africa is to teach our history, defend our people worldwide, and awaken the sleeping ones. Help us fund our research and hire competent editors. Click HERE To DONATE to Us.