On November 19, 2011, Kenneth Chamberlain Sr., a 68-year-old former Marine with bipolar disorder and a cardiac condition, unintentionally turned on his medical alert device. The medical alert company received the alert. The operator called the White Plains, New York, authorities when Chamberlain didn't respond.
Officers were sent to his home to see how he was doing. When the police showed up at Chamberlain's house, they wouldn't leave unless he allowed them inside. Chamberlain told the authorities that the cops had erred and that he was not in any danger. The officers knocked through Chamberlain's door, tasered him, and then shot and killed him.
Chamberlain, a retired Marine, had worked for the Westchester County Department of Corrections in New York for the previous 20 years. He was required to wear his LifeAid medical bracelet due to a persistent heart condition. The officers reportedly ridiculed Chamberlain's military experience and used racist slurs against him during the subsequent argument.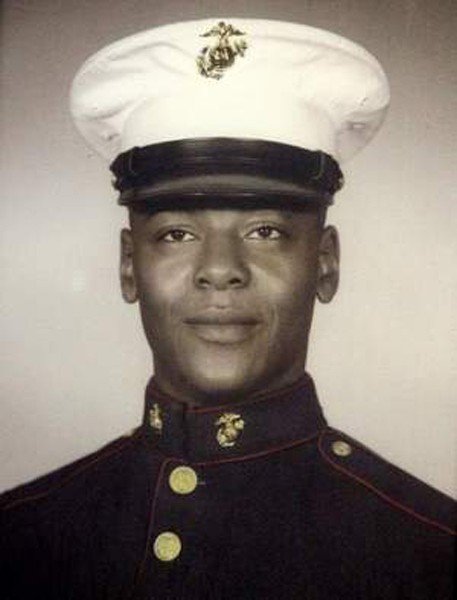 When the door was forced down, "they immediately started this full-on assault," Chamberlain's son Kenneth Chamberlain Jr. told PEOPLE. "They never tried to diffuse the situation."
The court system and local law enforcement have both been accused of racism. They didn't try to look into what happened. According to the White Plains police report, one of the officers participating in the interaction, Officer Steven Hart, referred to Chamberlain in a discriminatory manner. According to BlackPast, they neglected to mention that the initial call had been for a medical issue.
Chamberlain's death was not linked to any of the cops involved. A jury decided that neither the city nor the police was at fault. However, the family of Chamberlain submitted an appeal in 2018. A court of appeals found in June 2020 that the officers had violated Chamberlain's 4th amendment rights by using excessive force and forcibly invading his home.
The Killing of Kenneth Chamberlain is a movie about Kenneth Chamberlain's death and last moments. The movie, which also underscores the need for police reform and accountability, was executive produced by Revelations Entertainment, which is owned by Morgan Freeman and Lori McCreary.
Chamberlain Jr., according to Those, also hopes that the movie will teach law enforcement how to deal with those who have mental health concerns.
"If nothing else," he continued, "I want this picture to act as a teaching tool, a teaching tool on what not to do." "I'm reminded of a man who died in a way he didn't have to." That this was merely a medical emergency, and that if you had handled it properly, my father would still be alive today."
Prior to his passing, Chamberlain Jr. said that he had listened to the medical alert call recording and overheard his father pleading with the police to leave him alone.
We are aware that police officers are not mental health professionals, he wrote. "In Westchester County, where my father was killed, the mobile crisis prevention and response team does not have enough of a presence in the neighborhood. What happens when police are dispatched to a call involving a person who appears to be mentally ill and there is no crisis intervention team on hand?
"As we've seen with my father and others, the absence of a mental health specialist on that police call is a recipe for escalation, violence, and possibly death."
Chamberlain Jr. is still looking for answers as to why the police killed his father. According to him, his father was a "God-fearing man" who regularly attended church on Sundays.
The day before he was assassinated, his pastor said to him, "Your father was just cleaning the church for Sunday worship. All my father wanted was to be left alone; he would never harm anyone."